Burndy
BURNDY® was founded July 19, 1924 under the name of BURNDY® Engineering Company in Brooklyn, New York. The BURNDY® name is an acronym for the founder, Dr. Bern Dibner. BURNDY® remained family-owned until 1988 when it was obtained by FCI, a French-based connector manufacturer primarily known within the nuclear field. November 2005, FCI was acquired by Bain Capital. In October of 2009, the BURNDY® segment only was acquired by HUBBELL. BURNDY® is now part of the HUBBELL Electrical Systems family of companies, Hubbell is on the New York Stock Exchange; the symbol is HUB.B.
Product Lines
Sensors, Switches, Relays, Controls, Inverters, FieldBus Systems.
RWRC Racheting Cutter Tools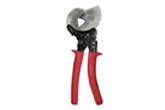 The RWR ergonomic ratcheting cutters are designed to cut mild and stainless steel wire rope under 9/16" diameter. They feature a unique ratcheting mechanism design which allows users to easily cut through steel wire rope.
PATHCC10 & RCC10 Cutter Tools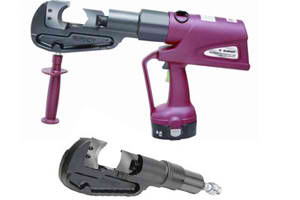 This unique C-Head cutting tool will allow users to simply "scoop and cut" without the need to open and close a latch, making cutting easier in a variety of applications.
The PATMDCUT Cutters Tools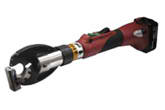 The PATCUTMD line of cutters is a line of cost effective in-line tools designed to meet your cutting needs. From Copper Conductor to Guy Strand and everything in between as well as covering a ranger of conductor up to .90".