Siemens
Siemens AG (Berlin and Munich) is a global powerhouse in electronics and electrical engineering, operating in the industry, energy and healthcare sectors. The Company has around 405,000 employees in 190 countries working to develop and manufacture products, design and install complex systems and projects, and tailor a wide range of solutions for individual requirements. For over 160 years, Siemens has stood for technical achievements, innovation, quality, reliability, and internationality. It is also the world's largest provider of environmental technologies, generating €23 billion – nearly one–third of its total revenue – from green products and solutions. In fiscal year 2009, which ended on September 30, 2009 its revenue totaled €76.7 billion and net income €2.5 billion.
Product Lines
Controls, Drives, Electric Motors, Automation Systems, Contactor & Starters, Motion Controls, Power Distributions, Etc.
Above NEMA Motor
Our Above NEMA motors are low-voltage and high-voltage induction motors for markets/regions where the NEMA standard applies – and whose power ratings extend beyond those specified in the standard. They are produced in Norwood/US and address a wide range of applications in a very diverse range of industrial sectors.
STC-ECO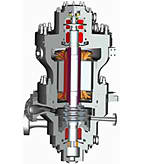 The challenges of upstream dirty-gas compression together with other demanding applications which have traditionally suffered from poor seal reliability call for a radically different approach to the design of compression solutions. Introducing the STC-ECO, Siemens' sealless technology platform. It has been designed for dirty-gas application in the upstream, midstream and downstream sectors. Focus applications will include field depletion, gas and oil separation, gas gathering, gas lift and many others.
DELTA miro flush-mounting radio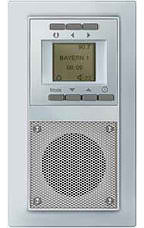 Liven up your home with the DELTA miro flush-mounting radio with alarm function. Available in a space-saving design, this radio perfectly matches your existing switch range. Installed in two flush-mounted sockets, it can be mounted both vertically and horizontally. A key feature of this radio is its outstanding sound quality. It also offers numerous other functions. In the bedroom, for example, it can be used as a radio alarm clock. In the bathroom and kitchen, the six memory slots ensure an entertainment program with variety. It is also ideal for use in non-residential buildings, such as hospitals and hotels.
FireSeeker FS-250 fire detection system
The FS-250 is a fire detection system for small to mid-sized facilities. The FS-250 gives you all the benefits to state-of-the-art addressable technology in a user-friendly format, at a remarkably competitive price.