Fuji Electric
Fuji Electric has created a number of new businesses during the nearly 90 years since our founding. A single theme has linked each of these- that of "Power Electronics Technology" combining power semiconductors, circuits, control systems, and similar technologies. Fuji Electric now aims to become a leading-edge company in "energy and the environment" by building upon our foundation, which consists of the five technology fields that unlock the potential of electricity: power generation/social infrastructure, industrial infrastructure, power electronics, electronic devices and food and beverage distribution.
Product Lines
Contactors, Breakers, Overload relays, Motors, Inverters, PLC's.
Motor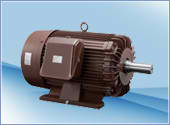 Synchronous motors are motors with permanent magnets embedded in rotors, which can vastly reduce the loss by saving the secondary current flow and thus realize high efficiency. The next-generation motor drive system is made up by the combination of synchronous motor and motor driving inverter "FRENIC-MEGA".
AC Drives(LV)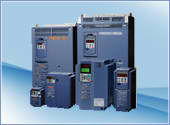 The AC Drive FRENIC series is equipped with functions and performance to meet all types of requirements, and in addition it is easily maintained and environmentally friendly. The series lineup ranges from simple to advanced-function models, enabling model choices matching situations for use. We provide AC drives perfect for automating and with energy saving devices like a fan pump or carrier and variable speeds.
Servo Systems

Fuji's servo system can be adapted to several types of motion control, from high-function like synchronization and interpolation to simple-function motion control like Point-to-Point positioning. Meanwhile, the improved auto-tuning function and new option like servo operator make the machine control with high-speed and high-accuracy be achieved more easily.