Toshiba
Toshiba America, Inc. (TAI) is the holding company for one of the nation's leading group of high technology companies, with a combined total of approximately 8,000 employees in the U.S. Together, the U.S.-based companies under TAI's umbrella manufacture and market a widely diversified range of modern electronics, each conducting research and development, manufacturing, sales and service in its field of expertise. The U.S.-based Toshiba operating companies and some of their chief products are as follows: Toshiba America Electronic Components, Inc. (Flash Memory, LCD Panels, Microprocessors); Toshiba America Information Systems, Inc. (Notebook Computers, Storage Devices, Imaging Systems, Telecommunication Systems); Toshiba International Corporation (Power Generation Equipment, Industrial Electronic Equipment); Toshiba America Medical Systems, Inc. (CT, Ultrasound, and MRI); Toshiba America Consumer Products, LLC (HDTVs, Digital Home Theater Products). TAI is a subsidiary of Toshiba Corporation, a world leader in high technology products, with 364 consolidated subsidiaries worldwide.
Product Lines
Industrial & Automation Controls
P9 Low Voltage Pumping Control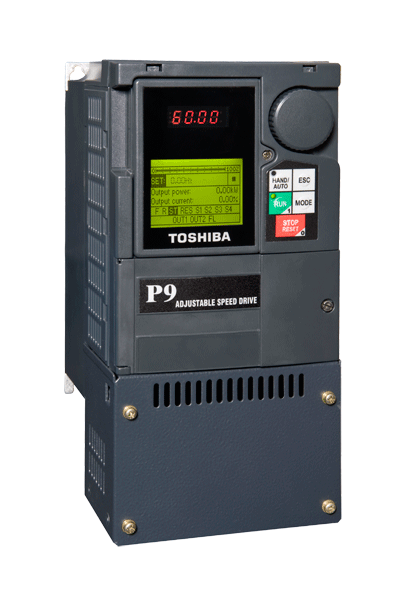 The Toshiba P9 low voltage adjustable speed drive is a revolution in pump control. By incorporating Toshiba's proprietary, ground-breaking Virtual Linear Pump (VLP) Technology, the P9 directly, precisely, and linearly controls pressure, temperature, or flow. The P9 eliminates many obstacles users thought were an integral part of pump control and sets a new standard in ingenuity, performance, and ease-of-use for the pump industry.
G9 Low Voltage Severe Duty Industrial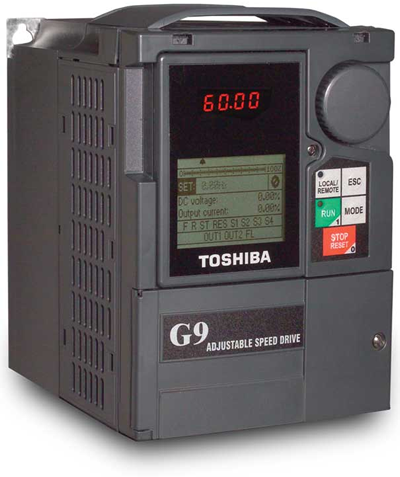 The G9 adjustable speed drive is the most advanced severe duty drive ever offered by Toshiba. It is a blend of a robust power platform and a state-of-the-art control scheme. With its 115% continuous overload rating and its dual 32-bit processor controls, the G9 provides the ability to operate the toughest of applications while still maintaining a high level of control.
MTX® NEMA 3R MV Outdoor Drive Severe Duty Outdoor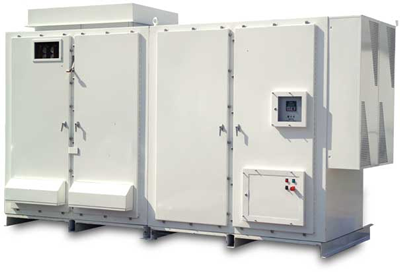 The Toshiba MTX® NEMA 3R outdoor medium voltage adjustable speed drive is one of the most innovative adjustable speed drive offerings to date. Featuring an advanced enclosure design and power section topology, the MTX is the world's first and only drive specifically designed for outdoor mounting in remote applications or applications where a building does not exist. From the jungle to the desert, the MTX can be mounted virtually anywhere, eliminating the need to find suitable indoor floor space.